It was my turn to post a tutorial at My Sketch World. I decided to go for home decor, a lantern for our table on the terrace.
This is what I need for my creation: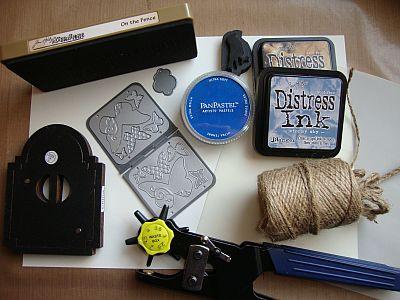 Cardstock (Not to light!), Vellum, punch, dies, cord, pan pastel,
distress ink, water spritzer
I cut four templates with a Sizzix die; you can cut any shape,
such as a rectangle, an arch, just anything!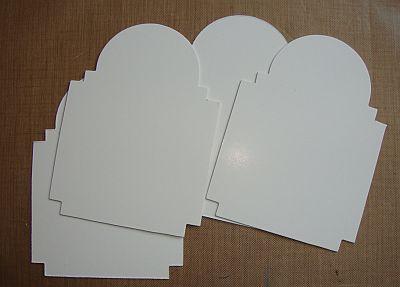 I applied distress ink .....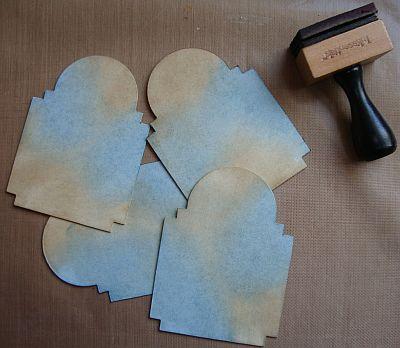 .... and "spritzed and flicked" it with water …..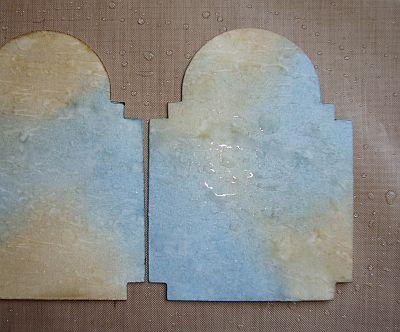 ….. all dried up now!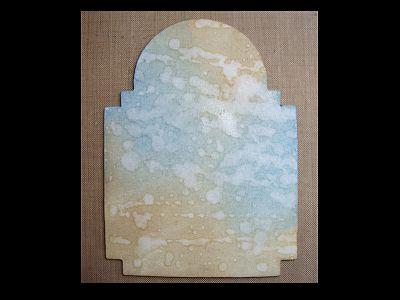 I cut some "holes" into the top, you can use any die or punch,
such as flowers, snowflakes, circles etc.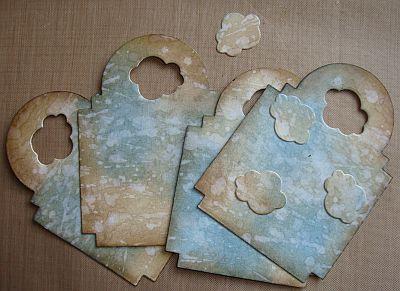 I applied Pan Pastel to the vellum …..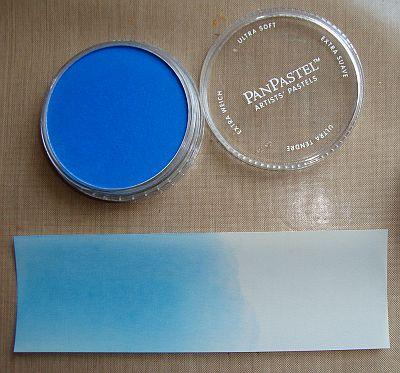 ….. punched circles …..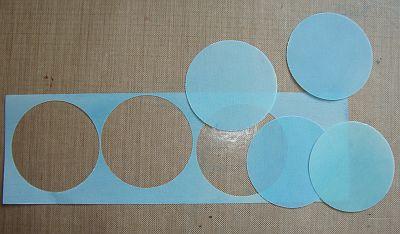 ….. and glued them to the back of the template.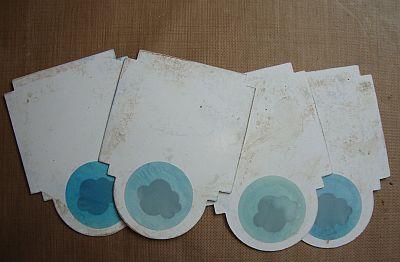 Now it's time for the decoration. I cut a fence and as and
afterthought also some grass,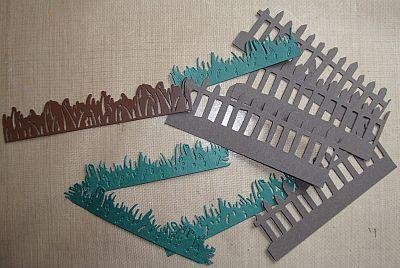 which I glued together …..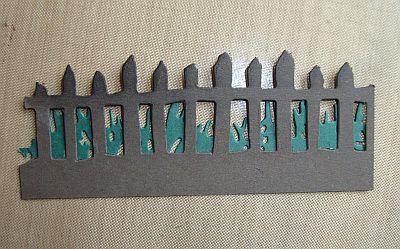 ….. and adhered to the template, creating a little "belly"!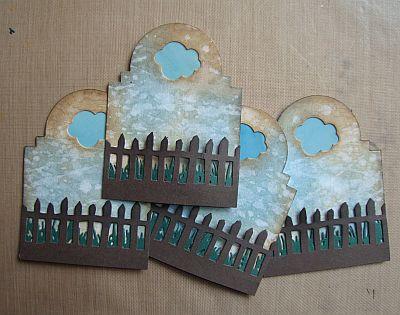 I fixed all four templates with a tool (clamp) and punched
the holes. This way they will all be on the right position!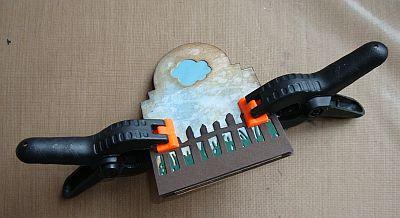 Done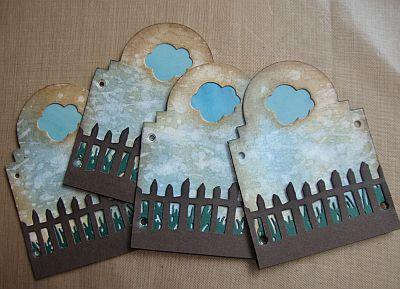 I added the birds and the butterflies (also an afterthought) ….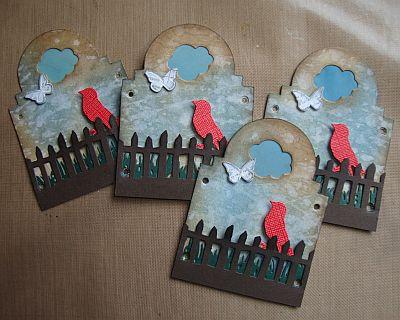 ….. and tied all templates together with a cord. I always use a pen
or something similar in between, this way my "hinges"
can still move and I don't ruin the sides of my templates!
A little present for a loved one, a little take along for a friend,
or just put it on the mantel or on the terrace in Summer,
that`s where I keep mine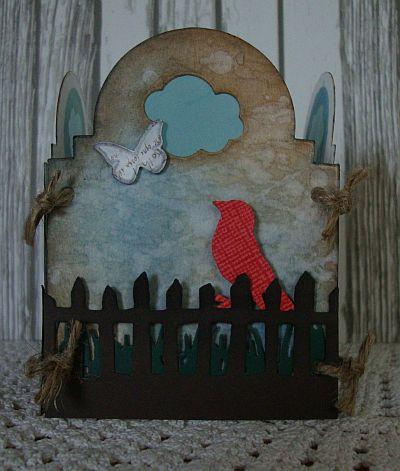 Can't wait for night to come ……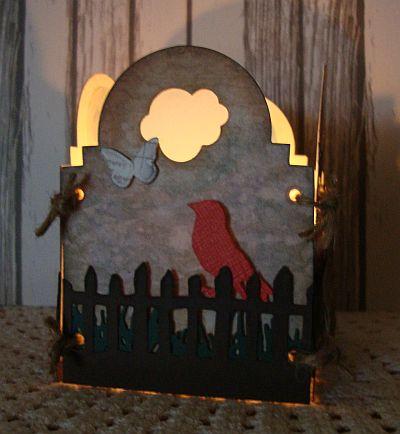 Thanks so much for following me through the journey of 18 pictures.
I am still a beginner with tutorials!